https://www.naijanex.com.ng
Ederson Morales has set a new record by winning the golden glove in the premier league
Manchester city shot stopper has successfully retained his golden glove for this season and is set to make a record for Brazil in the premier league.
Each Premier league season,the Premier League awards the goalkeepers with the highest number of clean sheets with the golden glove award.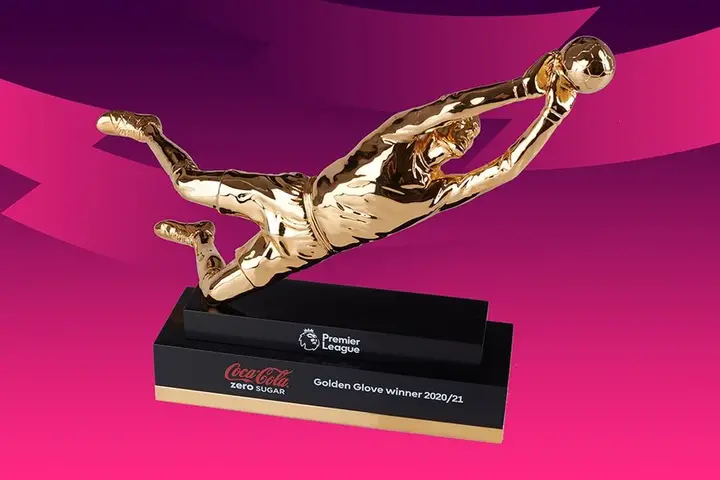 The award officially kicked off In the 2004/05 season. The first goalkeeper to win the award was Petr Cech. He did so after keeping a record 24 clean sheets.
The current holder of the award is Ederson Moares, he won the award in the 2019/20 season, if two or more goalkeepers end the season with the same number of cleansheets the award is shared.
The race for the EPL Golden Glove award in the 2020/21 season has been one of the most interesting one since the 2013/14 season, back then Petr Cech and Wojech Sczenzy shared the award after they kept the same number of cleansheets.
This season was shaping up to be a replica of the 2013/14 season but Chelsea's Edouard Mendy couldn't keep up the pace with Ederson.
Yesterday both goalkeepers were on show as Man City and Chelsea played Brighton and Leicester respectively, Man City lost 3:2 hiand Chelsea won 2:1. Both goalkeepers were unable to add to their cleansheets tally
With a game left to play Ederson Moares has kept a massive 18 cleansheets while his closest rival Mendy has 16 cleansheets.
Even if Mendy keeps a cleansheet in the last round of games, he will still be unable to catch Ederson in the chart
Ederson Moares joins an elite list of goalkeepers to have won the award at least twice, the other three goalkeepers to have done so are Petr Cech (Arsenal & Chelsea) Joe Hart (Man City) and Pepe Reina (Liverpool)
READ ALSO 👇